$0.00
(0.00%)
As of 12:00 AM UTC after-hours
Why Robinhood?
Robinhood gives you the tools you need to put your money in motion. You can buy or sell EW and other ETFs, options, and stocks.
Edwards Lifesciences Corp. engages in the patient-focused medical innovations for heart disease and critical care monitoring. Its products are categorized into three areas: Transcatheter Heart Valves, Surgical Structural Heart, and Critical Care.
Headquarters
Irvine, California
Price-Earnings Ratio
49.48
Expert Ratings for Edwards Lifesciences - Edwards Lifesciences Corp.
Analysts have provided the following ratings for Edwards Lifesciences (NYSE:EW) within the last quarter: Last 30 Days 1 Month Ago 2 Months Ago 3 Months Ago Bul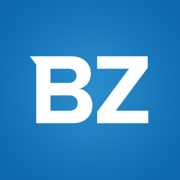 Does Edwards Lifesciences Deserve A Spot On Your Watchlist?
Some have more dollars than sense, they say, so even companies that have no revenue, no profit, and a record of falling short, can easily find investors. But as

Q4 FY19
Q1 FY20
Q2 FY20
Q3 FY20
Q4 FY20
Q1 FY21
Q2 FY21