+$0.56
(+1.20%)
As of 3:33 PM UTC today
Why Robinhood?
Robinhood gives you the tools you need to put your money in motion. You can buy or sell Exelon and other ETFs, options, and stocks.
Exelon Corp. operates as a utility services holding company, which engages in the energy generation, power marketing, and energy delivery business. It operates through the following segments: Mid Atlantic, Midwest, New York, Electric Reliability Council of Texas (ERCOT) and other Power Regions.
Headquarters
Chicago, Illinois
Price-Earnings Ratio
41.83
Understanding Exelon's Unusual Options Activity - Exelon Corp.
Shares of Exelon (NASDAQ:EXC) saw some unusual options activity on Friday. Following the unusual option alert, the stock price moved down to $46.86. Sentiment: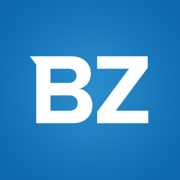 Exelon Has Announced A Dividend Of US$0.38
Exelon Corporation ( ) will pay a dividend of US$0.38 on the 10th of September. This means that the annual payment will be 3.2% of the current stock price, whic

Q4 FY19
Q1 FY20
Q2 FY20
Q3 FY20
Q4 FY20
Q1 FY21
Q2 FY21
Actual
Available Aug 4, Pre-Market