Why Robinhood?
You can buy or sell Petrobras and other stocks, options, ETFs, and crypto commission-free!
Petróleo Brasileiro SA engages in oil and gas exploration, production, and distribution activities. It operates through the following segments: Exploration and Production; Refining, Transportation, and Marketing; Distribution; Gas & Power; Biofuel; and Corporate.

Read More
The Exploration and Production segment involves crude oil, natural gas liquids, and natural gas exploration, development, and production. The Refining, Transportation and Marketing segment involves refining, logistics, transportation, trading operations, oil products and crude oil exports and imports, and petrochemical investments. The Distribution segment refers to the distribution of oil products, ethanol, and vehicle natural gas to wholesalers and through Petrobras Distribuidora SA, its retail network in Brazil. The Gas & Power segment includes transportation and trading of natural and liquefied natural gas, the generation and trading of electric power, and the fertilizer business. The Biofuel segment involves the production of biodiesel and its co-products, and ethanol-related activities such as equity investments, production, and trading of ethanol, sugar, and the excess electricity generated from sugarcane bagasse. The Corporate segment comprises the financing activities not attributable to other segments including corporate financial management, and central administrative overhead and actuarial expenses. The company was founded on October 3, 1953 and is headquartered in Rio de Janeiro, Brazil.
Headquarters
Rio de Janeiro, Rio de Janeiro
Brazil's Petrobras starts sale process for stakes in gas unit, oil fields
FILE PHOTO: The facade of the headquarters of Petroleo Brasileiro S.A. (PETROBRAS) is pictured in Rio de Janeiro, Brazil December 9, 2019. REUTERS/Sergio Moraes
60
Brazil confirms first coronavirus case in Latin America
BRASILIA/SAO PAULO — Brazil confirmed the first case of a fast-spreading new coronavirus in Latin America on Wednesday, diagnosing a 61-year-old man in Sao Paul
18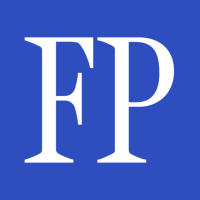 Q2 2018
Q3 2018
Q4 2018
Q1 2019
Q2 2019
Q3 2019
Q4 2019