+$0.17
(+0.26%)
As of 12:00 AM UTC after-hours
Why Robinhood?
Robinhood gives you the tools you need to put your money in motion. You can buy or sell WDC and other ETFs, options, and stocks.
Western Digital Corp. engages in the development, manufacture, market and sale of data storage devices and solutions. It operates through the following product categories: Client Devices, Data Center Devices and Solutions and Client Solutions.
Headquarters
San Jose, California
Price-Earnings Ratio
57.72
Understanding Western Digital's Unusual Options Activity - Western Digital Corp.
Shares of Western Digital (NASDAQ:WDC) saw some unusual options activity on Friday. Following the unusual option alert, the stock price moved up to $64.68. Sen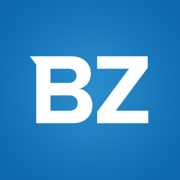 What You Need To Know About Western Digital Corporation's Investor Composition
If you want to know who really controls Western Digital Corporation (NASDAQ:WDC), then you'll have to look at the makeup of its share registry. Institutions wil

Q2 FY20
Q3 FY20
Q4 FY20
Q1 FY21
Q2 FY21
Q3 FY21
Q4 FY21
Actual
Available Aug 4, After Hours