+$0.02
(+0.20%)
As of 12:00 AM UTC after-hours
Why Robinhood?
Robinhood gives you the tools you need to put your money in motion. You can buy or sell Zynga and other ETFs, options, and stocks.
Zynga, Inc. provides social game services. It develops, markets and operates social games as live services played on mobile platforms such as Apple's iOS operating system and Google's Android operating system, and social networking sites such as Facebook.
Headquarters
San Francisco, California
Analyzing Zynga's Unusual Options Activity
Zynga (NASDAQ:ZNGA) shares experienced unusual options activity on Tuesday. The stock price moved down to $9.76 following the option alert. Sentiment: BULLISH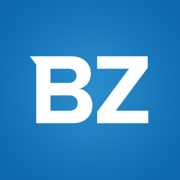 What Is The Ownership Structure Like For Zynga Inc.?
The big shareholder groups in Zynga Inc. ( ) have power over the company. Generally speaking, as a company grows, institutions will increase their ownership. Co

Q4 FY19
Q1 FY20
Q2 FY20
Q3 FY20
Q4 FY20
Q1 FY21
Q2 FY21
Actual
Available Aug 5, After Hours