Why Robinhood?
Robinhood gives you the tools you need to put your money in motion. You can buy or sell Ford Motor and other ETFs, options, and stocks.
Ford Motor Co. engages in the manufacture, distribution, and sale of automobiles. It operates through the following segments: Ford Blue, Ford Model E, and Ford Pro, Ford Next, and Ford Credit.

 
Headquarters
Dearborn, Michigan
Headquarters
Dearborn, Michigan
More F News
Ford targets 'meaningful changes' in cost and quality -CFO - Reuters
The Ford badge and E-Transit logo are seen on a vehicle at Ford's Dunton Technical Centre in Dunton, Britain, January 13, 2023. REUTERS/Peter Nicholls/File Phot...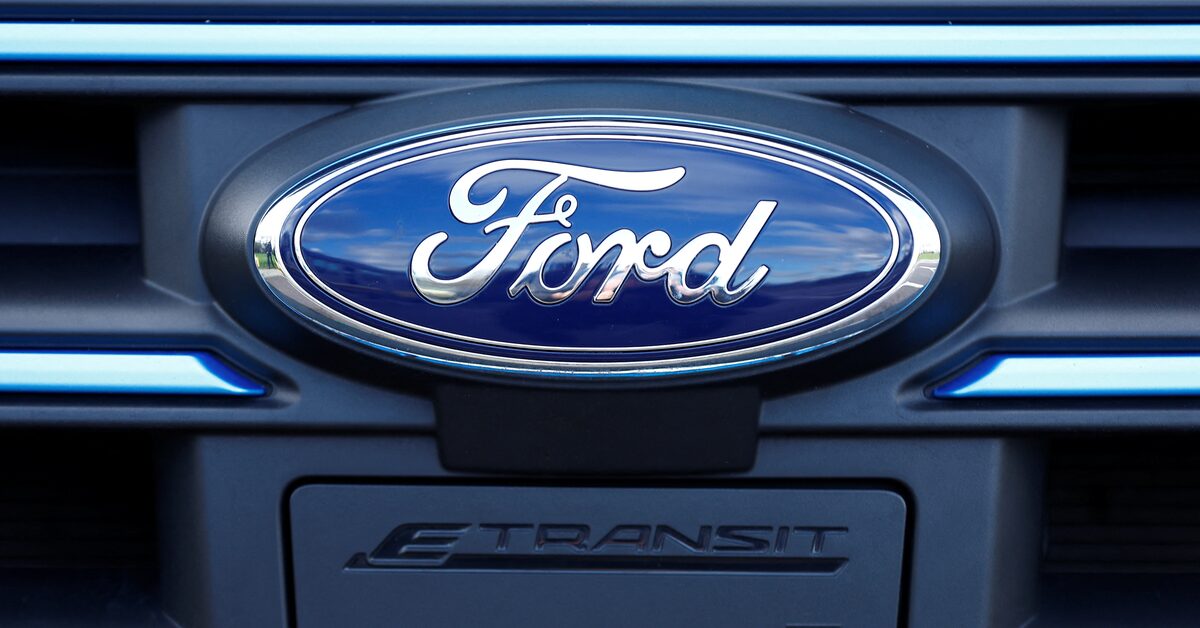 Ford Motor Co. Reinstates FY23 Guidance - TipRanks.com - TipRanks
Automobile major, Ford Motor Co. (NYSE:F) announced a major update today. The company reinstated its FY23 guidance and now expects adjusted Earnings Before Inco...
Ford shares revised full-year guidance, factors in UAW costs
Ford (F) discloses its full-year guidance after the United Auto Workers (UAW) strike has reportedly cost the automaker $1.7 billion. Revised profit expectations...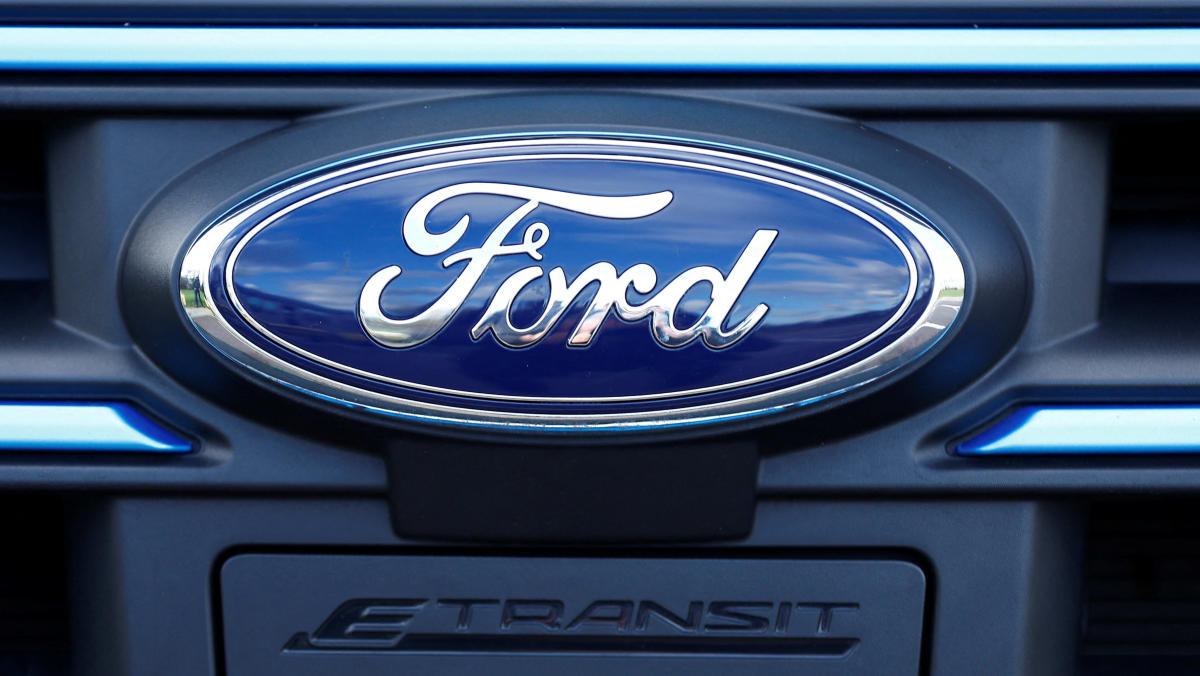 Ford Rebounds With Bold EBIT Forecast Post-UAW Strike, Showcasing Ford+ Plan's Strength
Loading... Loading... Loading... Ford Motor Company F issued new guidance after withdrawing it amid the UAW strike, highlighting its "absolute confidence" in t...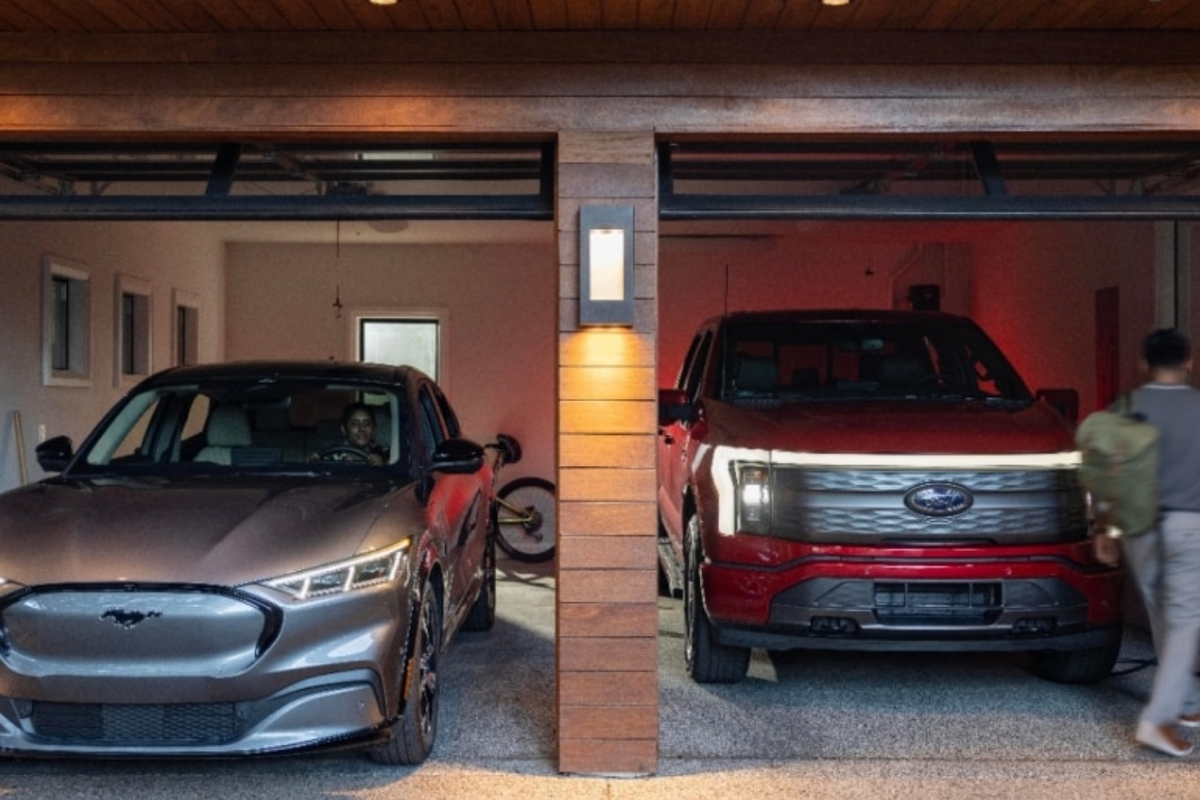 Ford reinstates 2023 guidance, says UAW deal to cost $8.8 billion over life of the contract
Members of the United Auto Workers union picket outside the Michigan Assembly Plant in Wayne, Michigan, on Sept. 26, 2023. NEW YORK – Ford Motor on Thursday re...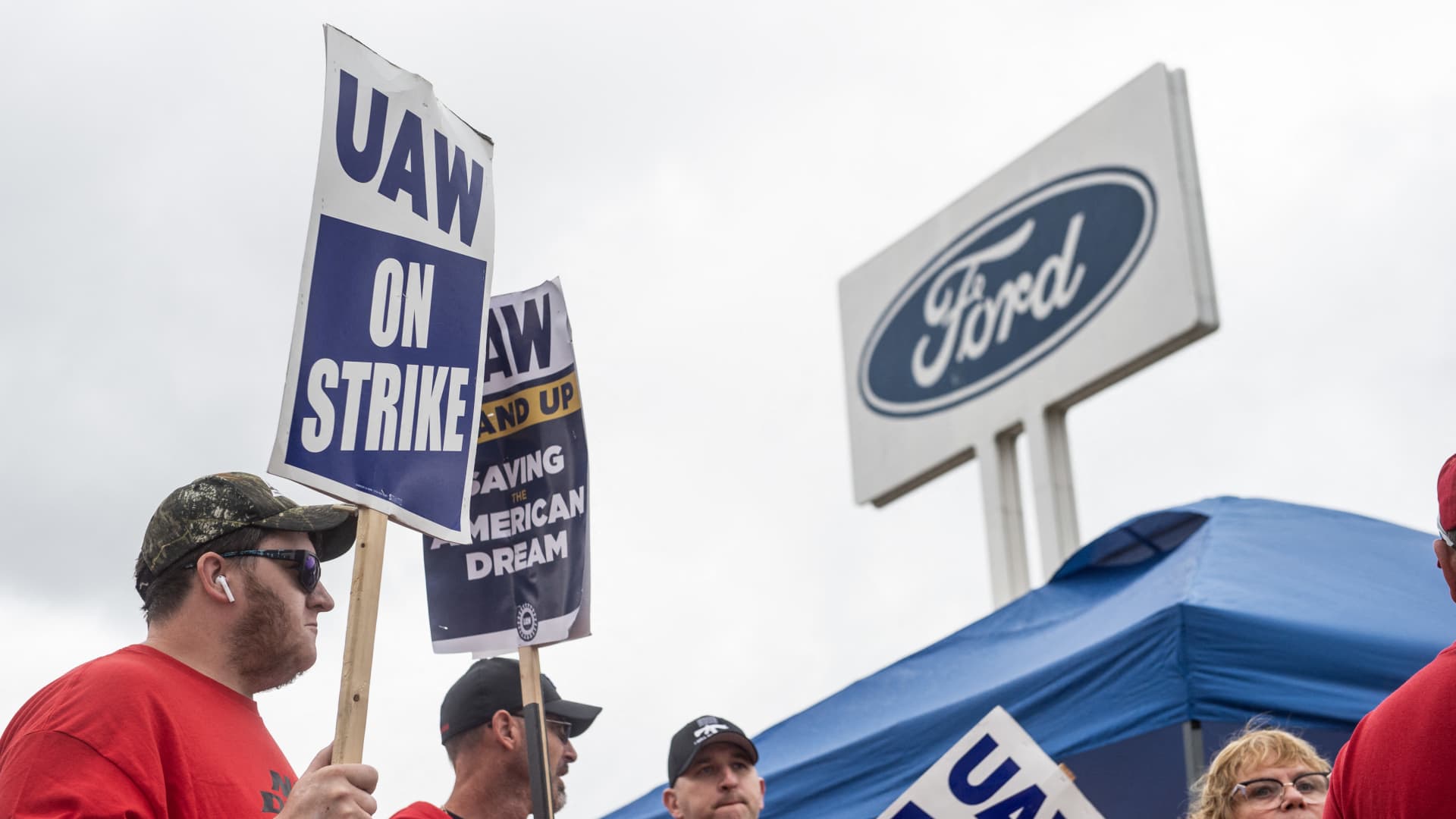 Ford stock rallies after reinstating 2023 guidance, with FCF above current expectations
Shares of Ford Motor Co. F, +2.12% rallied 1.5% toward a one-month high in premarket trading Thursday, after the automaker provided full-year guidance for profi...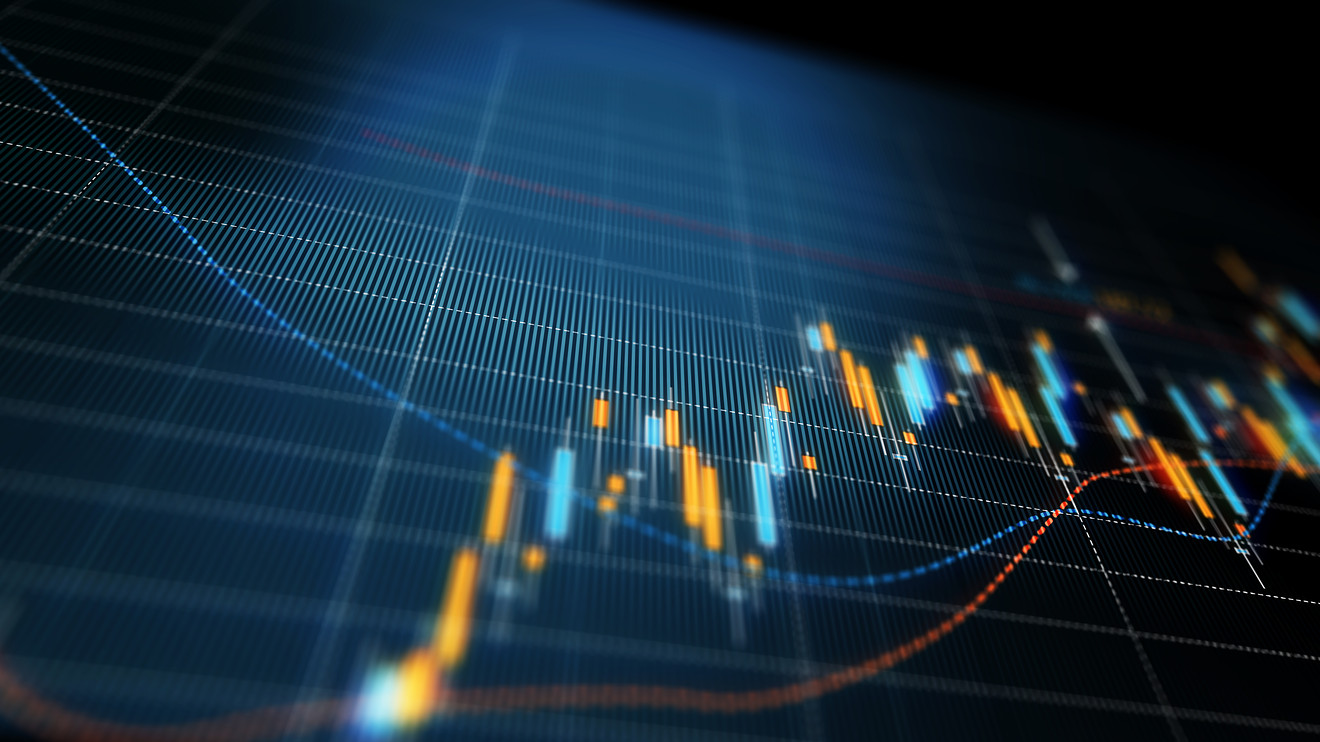 Ford pegs cost of UAW labor deal at $8.8 billion, cuts annual profit view
By Nathan Gomes (Reuters) -Ford Motor on Thursday pegged the cost of a new labor deal at $8.8 billion and joined rival General Motors in cutting its full-year...