Why Robinhood?
Robinhood gives you the tools you need to put your money in motion. You can buy or sell GM and other ETFs, options, and stocks.
General Motors Co. engages in the designing, manufacturing, and selling of trucks, crossovers, cars, and automobile parts and in providing software-enabled services and subscriptions. It operates through the following segments: GMNA, GMI, Cruise, and GM Financial.

 
Headquarters
Detroit, Michigan
Headquarters
Detroit, Michigan
Actual
Available Oct 24, Pre-Market
Actual
Available Oct 24, Pre-Market
More GM News
What striking workers get wrong about automaker profits - Yahoo Finance
General Motors spent $21 billion on stock buybacks during the last 12 years. It should give more money to assembly-line workers, instead. That's the logic of t...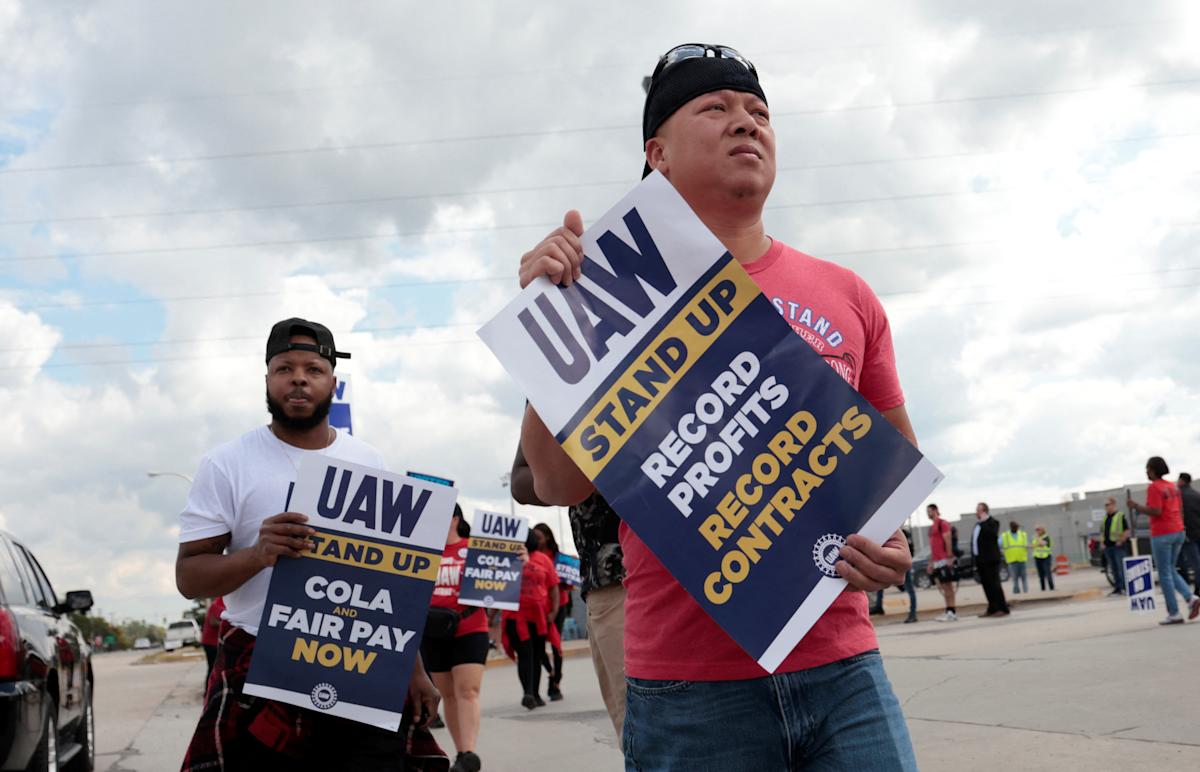 UAW, Big 3 contract deadline approaches: Will strike continue?
Auto workers continue to strike against the Big Three — Ford (F), Stellantis (STLA), and General Motors (GM) — as ongoing negotiations fail to make "substantial...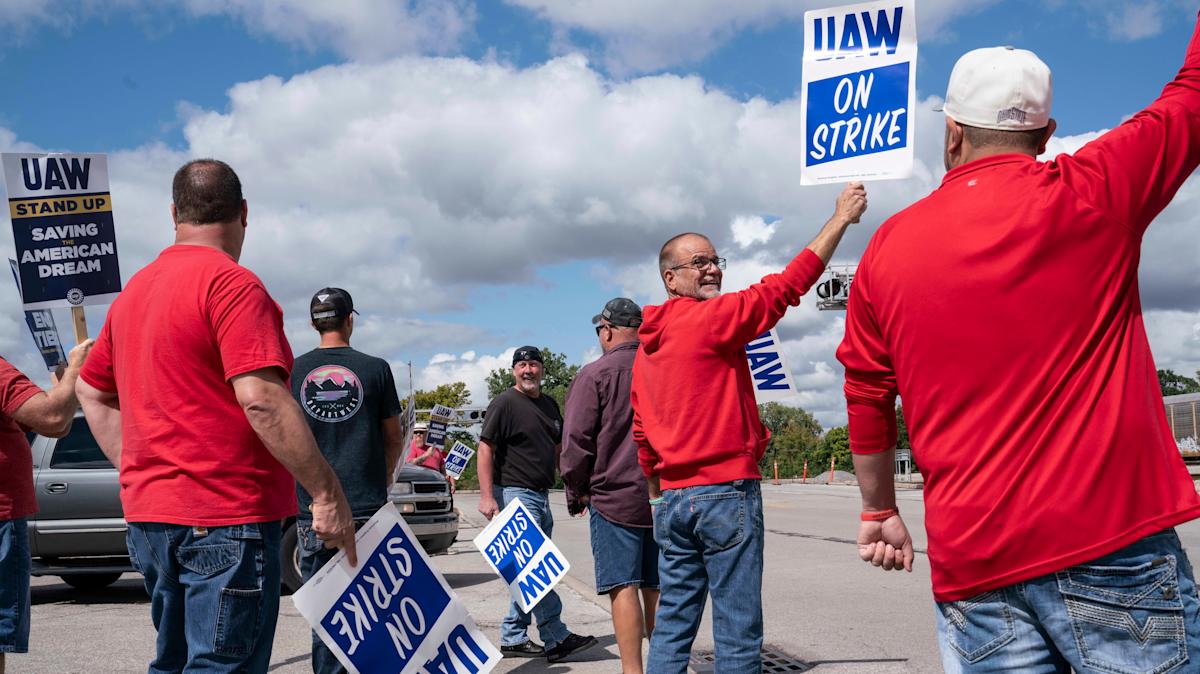 Where key issues stand as UAW closes in on extended strikes against GM, Ford and Stellantis
In this article F GM STLA Follow your favorite stocks CREATE FREE ACCOUNT (L-R) Supporter Ryan Sullivan, and United Auto Workers members Chris Sanders-Stone,...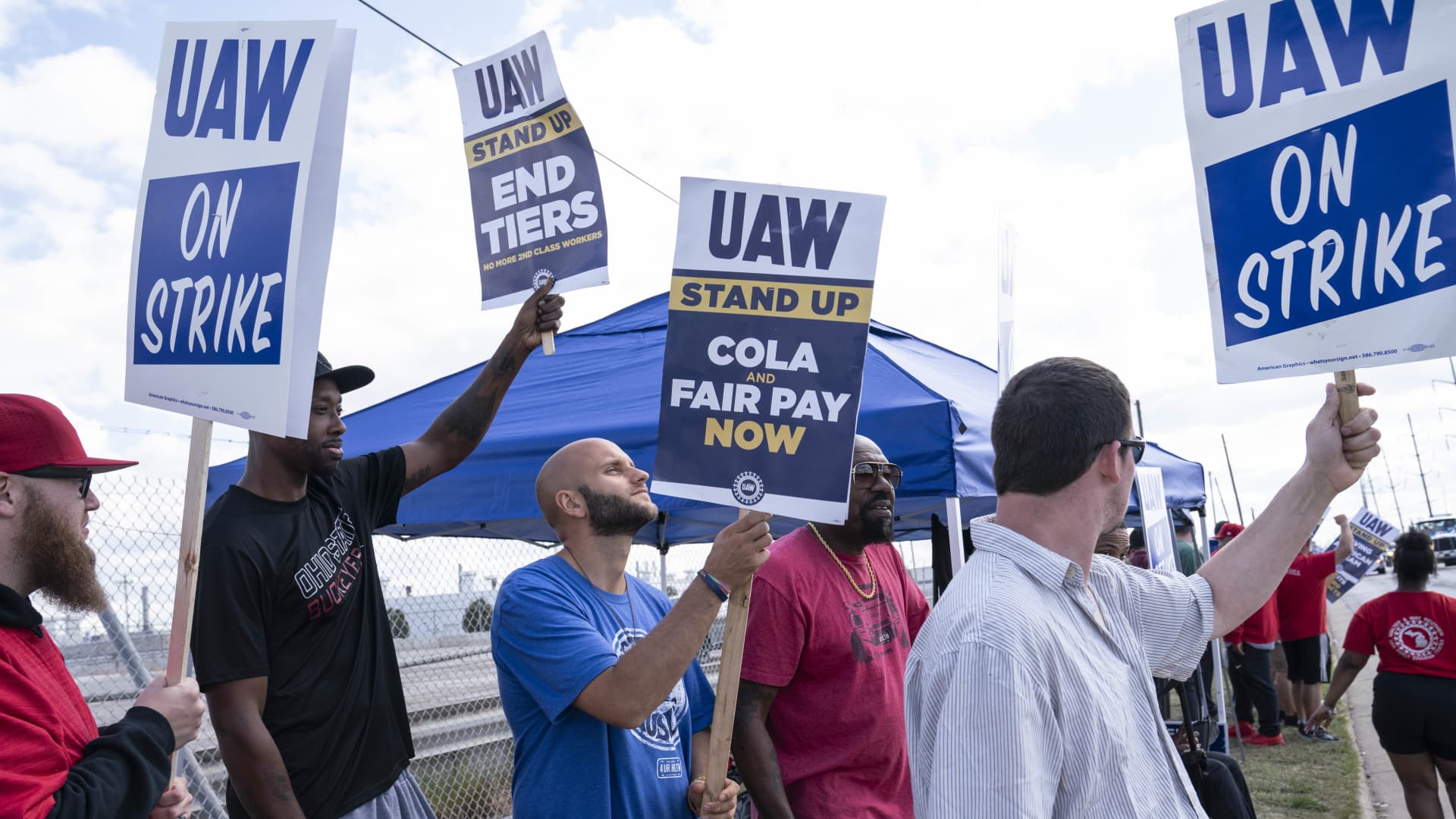 Tesla Is a Winner From the UAW Strike, But Not the Biggest. 2 Other Stocks to Watch.
Text size The contentious labor negotiations between the United Auto Workers and the Detroit-Three auto makers will reverberate across the industry for years t...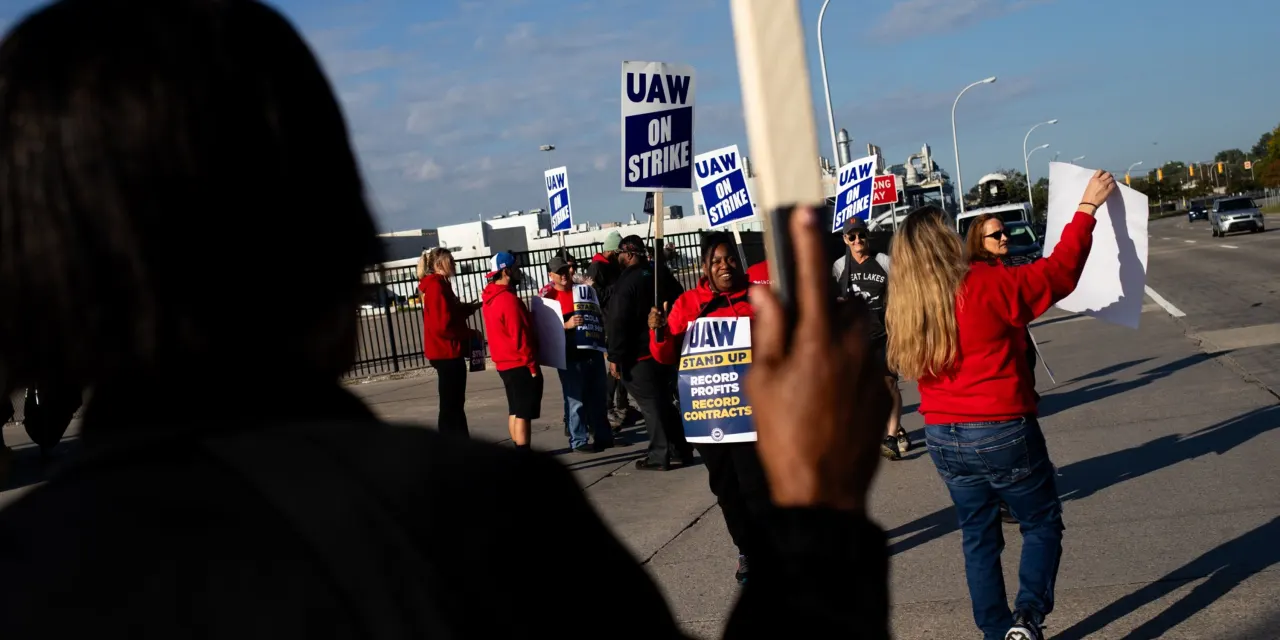 Tesla Ultimately Wins From 'Long And Nasty' UAW Strike: Dan Ives
The United Auto Workers union couldn't come to a contract agreement with the Detroit Big Three automakers, which has led to strikes at several facilities and a...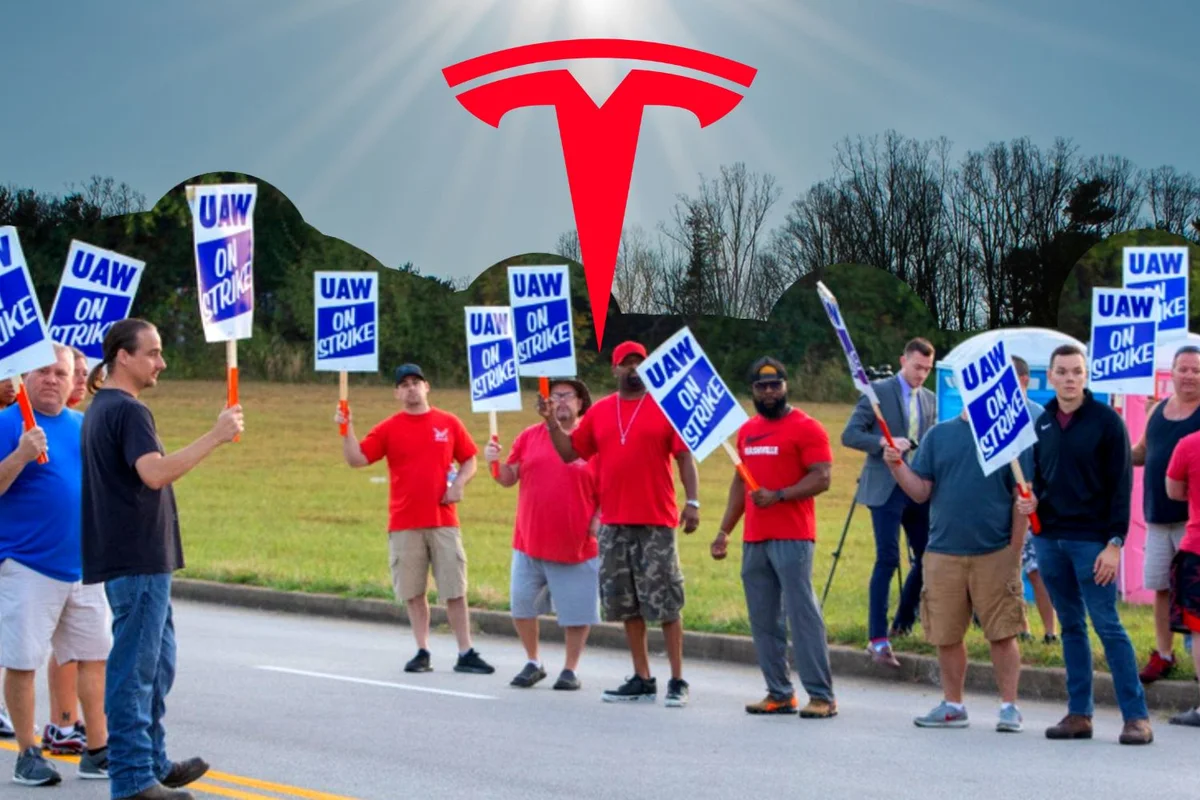 What's Going On With Lucid Motors Stock?
Lucid Group, Inc. LCID shares are trading lower Thursday. The stock appears to be moving on continued downward momentum and has fallen nearly 12% over the last...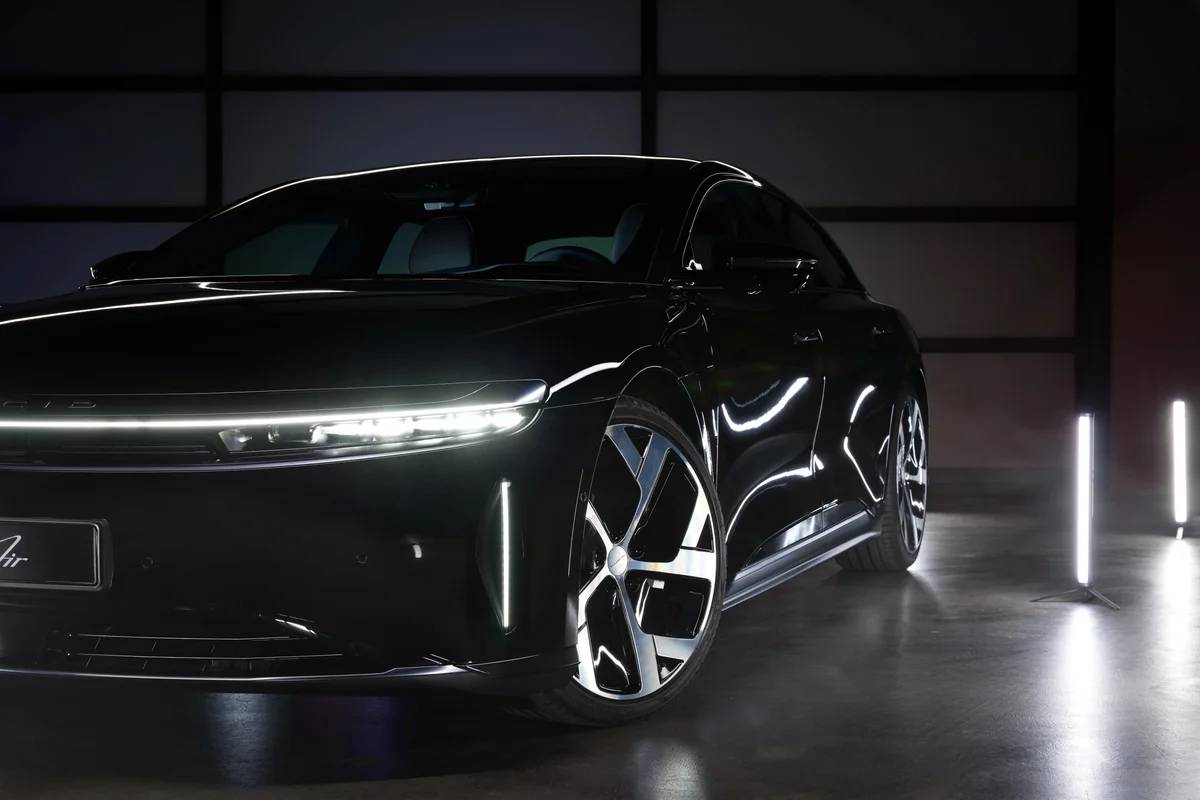 Analyzing General Motors's Short Interest - General Motors - Benzinga
General Motors's GM short percent of float has risen 9.61% since its last report. The company recently reported that it has 34.41 million shares sold short, whi...