Canadian National Railway
$0.00
(0.00%)
As of 7:59 PM EDT after-hours
Why Robinhood?
You can buy or sell CNI and other stocks, options, ETFs, and crypto commission-free!
Canadian National Railway Co. engages in rail and related transportation business. Its services include rail, intermodal, trucking, supply chain services, business development, and maps and network.

Read More

The firm offers their services in automotive; coal; fertilizer; food and beverages; forest products; dimensional loads; grain; metals and minerals; and petroleum and chemicals industries. The company was founded on June 6, 1919 and is headquartered in Montreal, Canada.
Headquarters
Montréal, Québec
Price-Earnings Ratio
25.78
Canadian Railways Expect Steady Grain Carload Volumes In 2020-2021
The Canadian railways anticipate their grain volume movement in the 2020-2021 crop year will be roughly in line with how much they've hauled in recent years, ac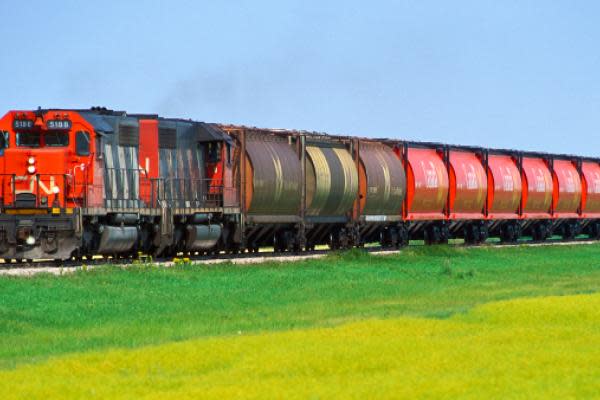 Q4 2018
Q1 2019
Q2 2019
Q3 2019
Q4 2019
Q1 2020
Q2 2020