$0.00
(0.00%)
As of 12:00 AM UTC after-hours
Why Robinhood?
Robinhood gives you the tools you need to put your money in motion. You can buy or sell Linde and other ETFs, options, and stocks.
Linde Plc engages in the production and distribution of industrial gases. It operates through the following segments: Americas; Europe, Middle East, and Africa (EMEA); Asia and South Pacific (APAC); Engineering; and Other.
Headquarters
Guildford, Surrey
Price-Earnings Ratio
49.25
Analyst Ratings for Linde - LIN Media LLC
Within the last quarter, Linde (NYSE:LIN) has observed the following analyst ratings: Last 30 Days 1 Month Ago 2 Months Ago 3 Months Ago Bullish 0 1 0 2 Somewh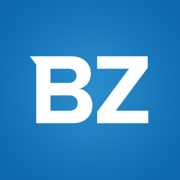 Should You Be Adding Linde To Your Watchlist Today?
Like a puppy chasing its tail, some new investors often chase 'the next big thing', even if that means buying 'story stocks' without revenue, let alone profit.

Q4 FY19
Q1 FY20
Q2 FY20
Q3 FY20
Q4 FY20
Q1 FY21
Q2 FY21