$0.00
(0.00%)
As of 10:00 PM UTC after-hours
Why Robinhood?
Robinhood gives you the tools you need to put your money in motion. You can buy or sell ResMed and other ETFs, options, and stocks.
ResMed, Inc. engages in the development, manufacturing, distribution, and marketing of medical equipment and software solutions. It operates through the Sleep and Respiratory Care, and Software as a Service segments.
Headquarters
San Diego, California
Price-Earnings Ratio
86.27
Expert Ratings For ResMed - Resmed Inc.
Within the last quarter, ResMed (NYSE:RMD) has observed the following analyst ratings: Last 30 Days 1 Month Ago 2 Months Ago 3 Months Ago Bullish 0 0 1 0 Somew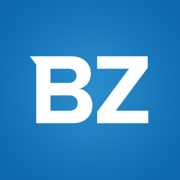 Q2 FY20
Q3 FY20
Q4 FY20
Q1 FY21
Q2 FY21
Q3 FY21
Q4 FY21
Actual
Available Aug 5, After Hours